Daytrip: Szentendre
Nestled along the beautiful Danube Bend, Szentendre is a charming, picturesque town that is the perfect destination for a day trip from Budapest. Only a short distance from the city, Szentendre is a delightful escape from the bustling streets of Budapest, offering a unique blend of culture, history, and natural beauty.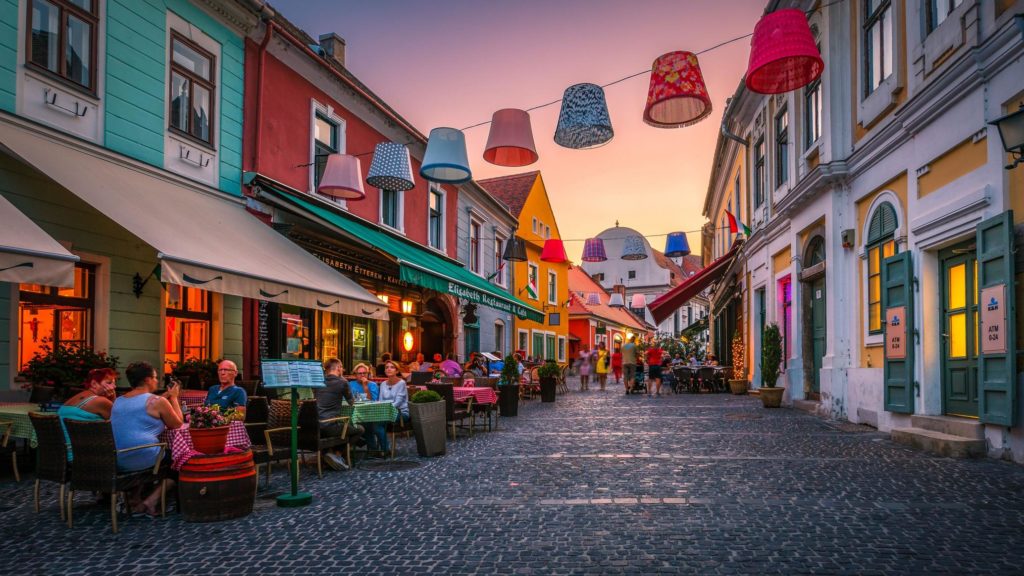 The trip takes around 2 hours to Szentendre, and around 1.5 hours back to Budapest. We will drop you off and will be waiting for you at the centre dock in Szentendre, a couple of minutes walk from the city centre.
This is a half-day trip, so we can possibly embark after lunchtime to arrive back to Budapest in the sunset, and still see the night lights of the city. We serve drinks and snacks on board, and if requested we serve our 4-course gourmet menu, or our catered fine-dining option on the way back.
5.5 – 6 hour daytrip: 3.5 hours cruising and 2 hours waiting at the dock.
Snacks and assorted drinks, champagne served on board